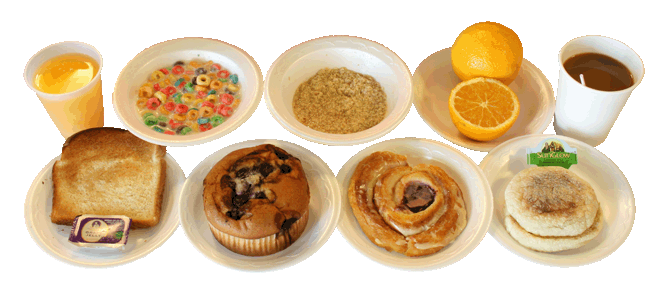 We converted from a Red Roof Inn into a Days Inn beginning June 1, 2012.  With the changeover of brands come some exciting new additions:
BIGGER breakfast!  We used to offer just muffins and coffee.  As you can see from the picture above, we offer a whole lot more now.
NO MORE PETS & NO MORE SMOKING ROOMS!  We in process of phasing out those rooms so that the remaining rooms won't have that "pet" and "smoking" smell.
I know there have been a lot of reviews lately about our changes, so we'll be responding with management via uploaded videos.  You can expect to see that coming up soon, and you should also be expecting to see some new changes at the hotel.
Thank you for your support during our transition!